Growing Process
Growing Media
We create happy plants that thrive in the hands of consumers, by creating and encouraging a strong root system. Our unique blend of peat features a coarse structure and high air content without the processed additives. Designed for water storage it excels for both the grower and consumer.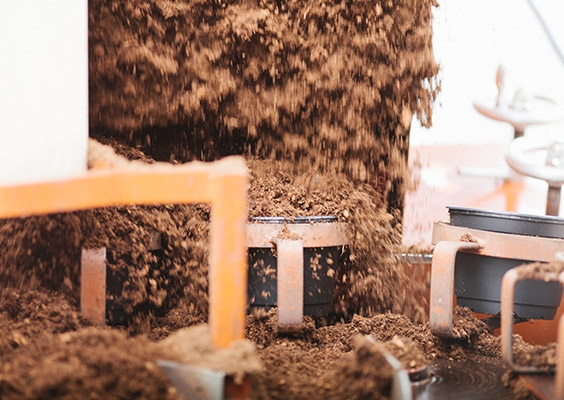 Sticking
Our Kalanchoe production starts each week from unrooted cuttings arriving from overseas.The planting process is done by hand ensuring quality. Over the next 16 weeks, our team of growers will feed nutrients to the plants, and shape multiple varieties to ensure an exceptionally uniform finish.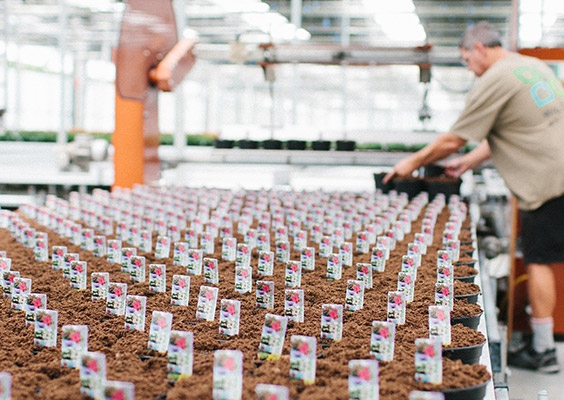 Variety selection
Sell through is no accident, with genetics playing an important role. The varieties we grow are selected for superiority in several factors including: color, shape, shelf life, and ethylene resistance. By staying current in the trialing of new variety we are well positioned for the rapid release of products.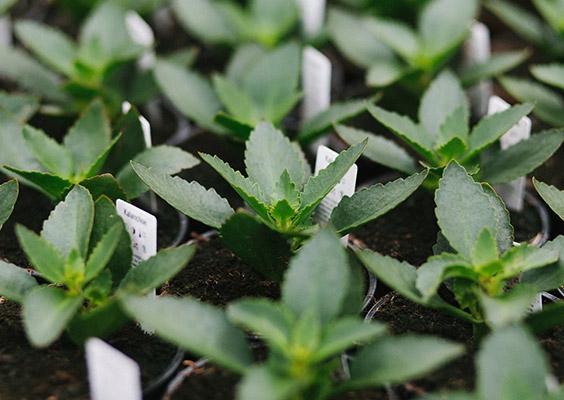 Gain a Competitive Edge - Book your tour today to see what's new!
Water
Responsible water management can be attributed to the design of our facility. Rainwater harvesting introduces fresh water into our facility, which is captured and stored throughout the greenhouse.The benching systems used within the greenhouse recapture water not absorbed by the plants and return it to storage for reuse.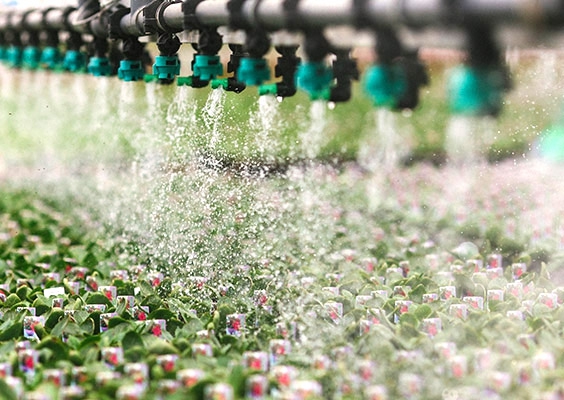 Spacing management
High volume production comes from utilization of our facility to the max. Automation plays an important part. Plants are moved from one location to another and given 50% more room. This important step helps shape the plant and encourages fuller growth.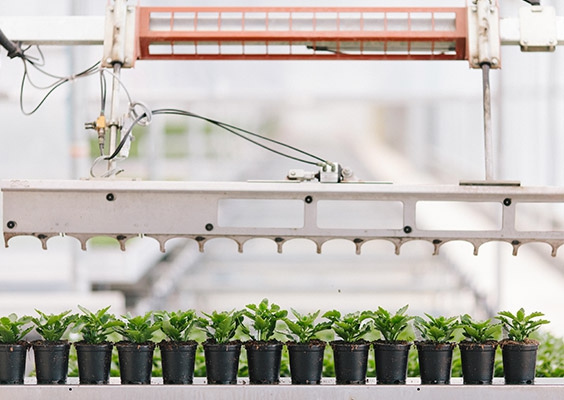 Biological Control
Economical and environmentally responsible - biological control plays an important role in our production. Our integrated pest management plan focuses on control using beneficial insects to naturally manage greenhouse predators. Good bugs eating bad bugs, a simple yet surprisingly complicated task undertaken by staff.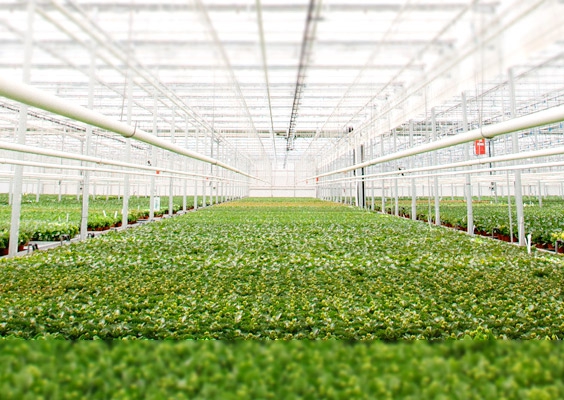 Energy
The systems we have in place may not be apparent but all play important roles in the efficiency of our modern facility. Conservation and responsibility have guided us to build the facility you see today.
Energy curtains
Hot water storage
Fuel gas condenser
Environmental control setting
Boiler tune-up
Time of use consumption
Variable frequency motors
Component efficiency
Insulation
Management practices
Recycling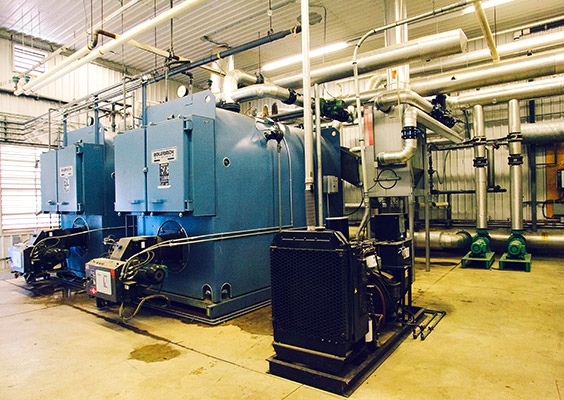 Packaging
When an order is received the work begins. Customers can select their choice of upgrades, staging and assortment. Our staff then collects and prepares the order for retail distribution. Available in seasonal assortments or colour specific your orders should be retail ready with a uniform finish.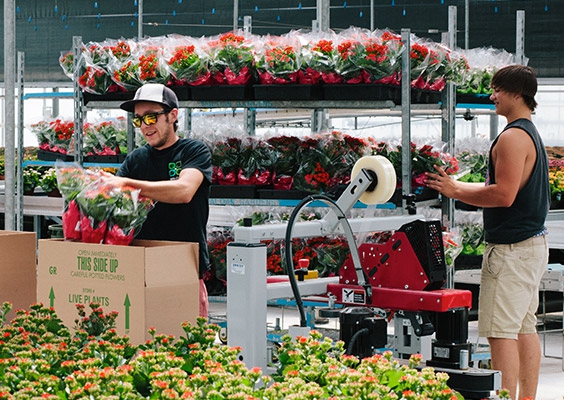 Shipping
We thrive at growing, and ship to local wholesalers for distribution and marketing support. With the help of our wholesale partners we are able to reach over 700 retailers across Canada and the USA. Centrally located in the Niagara Peninsula, our wholesalers have access to cut flowers, and many popular potted plants not available from Waldan, creating the perfect assortment to meet your floral needs.
Weekly shipping routes bring plants to customers in surrounding provinces and states - Ontario, Quebec, New York, Pennsylvania, Ohio, and Michigan.With the help of common carriers it is not uncommon to reach customers in Vancouver, Nova Scotia, Florida and Texas.